👩‍💻
Are you trying to break into tech, move into a senior role, or just feel unsure about where to go next in the job search process?
Exponent interview coaches
can help you practice mock interviews and prep for your upcoming tech interviews.
We've already helped 2,000 FAANG and tech candidates!
Tech interviews can be as unpredictable as they can be stressful. They have the power to make you feel like you're the pick of the litter or like a complete, lopsided failure.
Nailing down a tech interview becomes easier with interview coaching. However, not all interview coaches are the same. Selecting the wrong coach will leave you wondering where your interview went south.
A good job interview coach, on the other hand, will help you coast through your tech interview and bring you within striking distance of landing your dream job.
The 10 Best Places to Find an Interview Coach
Read on for a more detailed look into each service below.
What's Interview Coaching?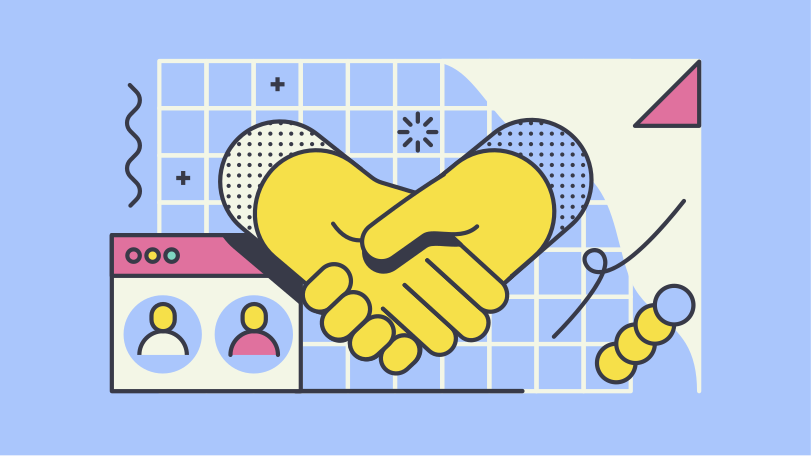 Interview coaching is a process that helps candidates prepare for interviews, improve their interviewing skills, and gain confidence. The process involves the coach providing feedback on how to improve one's performance during an interview.
Interviewers and interviewees go through various exercises to prepare candidates for their interviews. First, they perform multiple activities, such as practicing answers, answering questions about the company culture, or positioning themselves as candidates. The coach then provides feedback on what went well, what could have gone better, and what they could have done differently.
Interview coaching can help with any interview. The most common examples are interviews for job applicants and entry-level employees.
The focus is on helping people learn how to answer difficult questions engagingly. In addition, it allows candidates to become more comfortable with the process and feel confident about their abilities.
Interview Coaching Process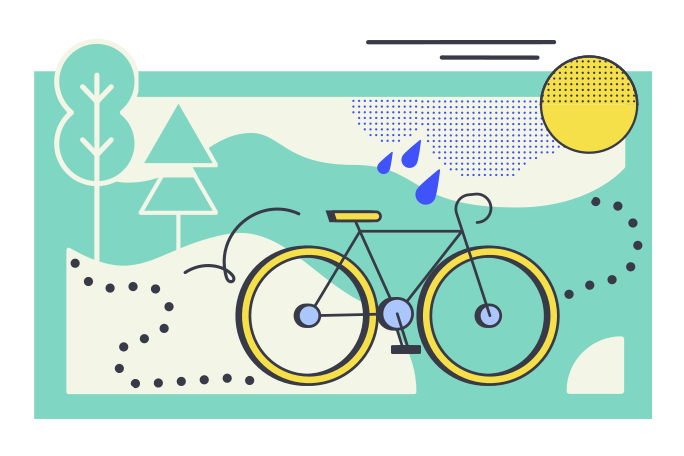 The interview coaching process can be divided into three stages: preparation, practice, and feedback.
The preparation stage is an opportunity for candidates to get familiar with the company and its culture.
The practice stage consists of mock interviews with job interview coaches who will guide them through the different questions they might face in their discussions.
The last stage is the feedback session, where coaches will help them analyze what went well and what could have gone better in their interview.
Interview coaching is a great way for someone with little experience with interviews to prepare for their next one. It also prepares those who have been in the workforce for some time but want to ensure they can still perform at their best during their following interview.
The Best Places to Find an Interview Coach
Exponent offers a wide range of personalized interview prep for product managers, software engineers, engineering managers, program managers, product designers, and more.
Exponent memberships include:
1-1 private interview coaching for candidates to master their interview skills.
An exhaustive question bank of interview questions covering different skills and positions.
Daily mock interviews conducted by experts in the field.
Regularly updated company guides featuring in-depth looks at interview processes at tech giants like Google, Microsoft, Amazon, Meta, etc.
Exclusive offers from partner companies like Pramp, Levels.fyi, Product Gym, and Colab.
💸
Pricing: A $12 per month subscription paid annually unlocks everything mentioned above. An additional 1-1 private coaching can be stacked upon the benefits. The membership gets you the following:
All-access to interview courses in various fields like Data Science, Product Management are more.
More than 400 interview lessons, questions and answers, and video walkthroughs.
Complete access to the interview question bank featuring more than 1000 real interview questions.
An in-depth analysis of more than 200 hours of real interview videos.
Direct access to more than 50,000 experts.
In terms of pricing alone, the coaching service punches way above its weight for what it offers to our members.
Exponent is an excellent interview coaching service that checks all the right boxes when preparing for a tech interview. Our coaches walk you through some of the most challenging interview questions, making your discussions more likely to go off without a hitch.
Book a session with an Exponent interview coach today.
The Muse is a popular platform that offers professional development, job search, and interview coaching services to help individuals with their career development. In addition, the company's interview coaching services connect jobseekers with some excellent coaches.
💸
Pricing: The Muse offers three coaching programs: Mentor for $139; Coach for $299; Master Coach for $599.
All packages include 75 Skype minutes of chats or mock interviews. The difference in the pricing tiers comes down to the coaches' experience. Mentor coaches have the least experience, while Master Coaches have the most. Treading the line somewhere between the two are their Coaches.
The flip side of using The Muse is the high cost of the coaches and the fact that 75 minutes of coaching may not be enough for job seekers just starting out.

TopInterview pitches itself as a platform that helps jobseekers win more job offers. It's a promise on which it delivers well.
💸
Pricing: TopInterview offers three interview coaching programs:
Essential Coaching for $14/month.
Standard Coaching for $23/month.
Professional Coaching for $32/month.
Essential Coaching includes:
One coaching session
Play-by-Play session notes
Custom action plan
Standard Coaching includes:
Two coaching sessions
Unstructured Interview
Play-by-play Sessions Notes
Custom action plan
Salary discussion
Professional Coaching includes:
Three coaching sessions
Unstructured Interview
Behavioral Interview
Play-by-play Sessions Notes
Custom action plan
Salary discussion
The only reason TopInterview doesn't feature higher on the list is because of its pricing models. The Essential and Standard plans offer only bare-bones interview coaching.
Thumbtack is a marketplace for freelance professionals. They provide access to many local interview coaches to help people ace their job interviews.
Going by the feedback, their coaches offer excellent physical and remote coaching, complete with mock interviews and interview advice.
💸
Pricing: Coaching starts at $120 and can go as high as $150, depending on where you live.
While their roster of interview coaches is undeniably good, Thumbtack is more useful if you plan to interview for a job in your city. Unfortunately, Thumbtack is also unavailable in all regions, which is another major caveat.
However, if you are looking for a local coach, Thumbtack is an excellent option to tap into. Keep an eye out for badges that say "Top rated" and "Great Value" to find the best local coach near you.
ResumeSpice is a top-tier resume service that also includes an interview coaching service add-on called "Interview Prep." In addition, they have a solid selection of resources and tools, including resume templates and mock interview sets.
💸
Pricing: The Interview Prep add-on will cost you back $189. It includes:
55 minutes of remote or in-person consultation with ResumeSpice's in-house interview experts.
Prep work for most commonly asked interview questions.
ResumeSpice's effectiveness comes backed by years of experience in their teams. However, it's worth noting that Interview Prep is an add-on and not a standalone package.
To use this, you must buy their Resume Packages which start at $449. Resume Spice is also more geared towards established professionals looking to make a switch, hence the high prices.
If you also want to get your resume polished by top experts, stacking an "Interview Prep" add-on on top is worth considering.
Another excellent interview coaching platform is MentorCruise. It boasts an extensive network of over 60 expert interview coaches. In addition, they offer coaching and mentorship programs for several specialized fields.
💸
Pricing: A one-off 60-minute session with an expert coach costs $99.
Long-term memberships start at $30 per month, going as high as $300 per month, depending on the coach and the required service type.

Entry Level Career Coaching (ELCC) does precisely what the name suggests—provides career coaching to entry-level professionals. Their experts ensure that members get extensive guidance in their chosen fields and help them find the best opportunities that align with their goals.
While the company doesn't have a dedicated interview coaching program, their flexibility and talent can undoubtedly give you practical and valuable interview advice.
💸
Pricing: Career Expert Package for $1,400 that includes 10 one-hour sessions. Career Exploration Package for $700 that includes 5 one-hour sessions. One Hour Career Tune-Up for $175.
A customized quote gives you an idea of how much interview coaching in your desired field will cost.
Apex Career Services is a company that specializes in career coaching and interview coaching. They are best known for its interview coaching program. Still, they offer other services like resume writing, job search assistance, and mock interviews. They have helped thousands of people find their dream job or get a new job after being laid off.
💸
Pricing: A 30-minute Interview Coaching Session for $129. A 60-minute Interview Coaching Session for $179.
The Job Sauce is a leading video interview coaching company that offers personalized 1-on-1 video interview coaching. Their Master Interview Coach focuses on storytelling and confidence and can help you get your dream job and prepare you for the job market. In addition, job Sauce provides services tailored to your specific needs by providing one-on-one coaching and consulting, free mock interviews, case studies, resume critiques, and more.
💸
Pricing: A free Interview Audit Tool includes one mock interview question and instant feedback. Two 45-minute Interview Coaching Sessions for $297 with instant live feedback. Three 45-minute Interview Coaching Sessions for $397 with instant live feedback.
Additionally, paid sessions include an interview improvement action plan. The only downside is that you may not have as much control over the mentor you work with.

Find My Profession offers coaching services to help people succeed in their interviews. They also provide career coaches referrals, expert advice on resume writing, and more. The coaching service covers a wide array of career topics.
💸
Pricing: A 2-hour Zoom call costs $349.
A minor pitfall with Find My Profession is that all their sessions and mock interviews are conducted by a single coach.
---
The Importance of Interview Coaching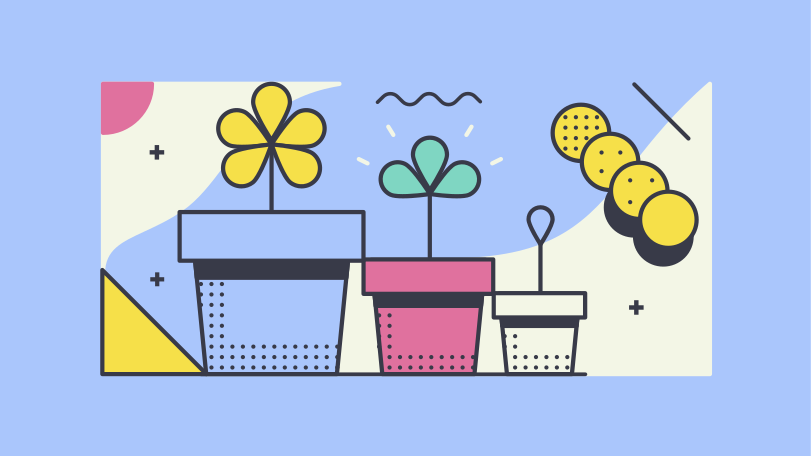 A recent study on the importance of employment interview coaching found that those who joined interview coaching programs demonstrated improved interview performance. They are also more likely to get hired after discussions, even without prior experience or qualifications.
Interview coaching can help job seekers prepare for these critical meetings and avoid common mistakes that lead to rejection. It can also provide support and advice on handling difficult questions during the interview process.
Good interview coaches can help you nail down your tech interviews by leveraging the five key benefits of this robust process.
1.) Preparing for tech interviews the right way
A tech job interview typically involves multiple rounds ranging from one-on-one to group interviews, technical or behavioral.
Interview coaches prepare candidates for the various interview styles they are likely to encounter. They take their time with each interview style to ensure the candidate understands what a particular style or stage of tech interview entails. Familiarizing with the various interview styles is the first step in nailing down tech interviews.
2.) Learning how to answer difficult questions
In their pursuit of finding the right person for the job, interviewers resort to all sorts of cunning and smarts. They regularly throw curveballs, which often bamboozle an unprepared candidate who draws a blank. But interview coaching trains candidates on easy and challenging questions and prepares them for what they will be asked. As a result, candidates can keep their wits and are more likely to give the correct answers.
3.) Streamlining your approach to interview preparations
With interview coaching, candidates can get to know exactly what to expect from their tech interview and how to prepare for it. This helps them streamline their preparation and increase their chances of getting hired by eliminating unnecessary stressors. In addition, a more streamlined approach to practice allows you to focus more on what's really important—preparing for the specific role you're interviewing.
4.) Improving your interview confidence
Interview coaching provides strategies and techniques that help candidates improve their interview confidence. The reason for low interview confidence is the fear of the unknown. Unprepared candidates walk into an interview room, not knowing what to expect and how to deal with the uncertainties. The more you do something that scares you, the less scary it becomes. Then, over time, you get better at it. Because the mock interviews module of an interview coaching program has already pushed you into the deep end of the pool, you know what to expect and feel more confident in tech interviews.
5.) Learning how to effectively market yourself
Crushing a tech interview requires a candidate to highlight and sell their best skills. And interview coaching helps you do that. You can improve your resume and other self-marketing materials with an interview coach's feedback. Because an interview is at least a two-way conversation, interviewing coaches can show you how to slip credible self-marketing strategies effectively into the conversation.
How to Select the Best Interview Coaching Services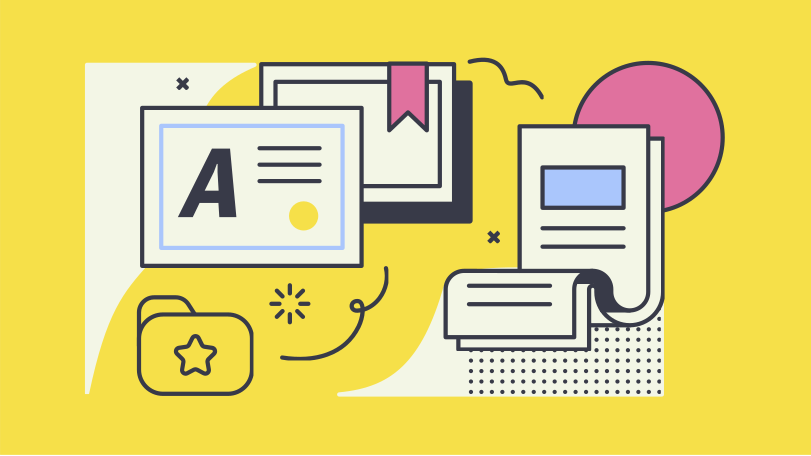 Choosing the right interview coach is crucial if you want your tech interview to go your way!
They can help you find the right mindset, information, and rapport with your interviewer. The key is finding an interview coaching service that understands the interview process well and can provide solid advice on preparing for it.
A good interview coaching service will provide you the following:
Offers 1-1 private coaching
A good interview coaching service offers a 1-1 private coaching session with an interview coach. This way, you can get individualized attention and guidance on answering difficult questions. Some companies offer this as part of their benefits package, while others charge it separately.
Has an extensive industry reach
A good interview coaching service must have personalized courses for different professions and target different tech companies like Google, Amazon, Facebook, Spotify, and others. In addition, it can help you prepare for an interview by identifying your strengths and weaknesses, helping you perfect your answers, and more.
Enjoys a good reputation
Another great indicator is the reputation of an interview coaching service. An interview coaching service trusted by some top universities of the world is an assured sign that the interview coaching service is effective and helps candidates regularly clear their interviews.
Provides the highest benefits for the price point
You are interviewing for a job because you are either starting out or are in between jobs. This makes it even more important to select an interview coaching service that ticks all the right boxes at the most affordable price.
Interview coaching for tech jobs is essential in today's cut-throat market. The tech industry is an ever-changing landscape. These changes produce a cascading effect, including how tech companies conduct interviews and what they expect from their candidates.
When You Should & Shouldn't Hire an Interview Coach
Whether hiring an interview coach is worth it depends on your specific employment situation and career goals.
Of course, interview coaches can do a lot of different things for you. They can help improve your interview skills, provide valuable feedback, and give you a competitive edge.
Not only that, many can act like a career coach as well and may even remain a part of your professional network, which, of course, can provide plenty of value outside the interviews themselves.
However, it is ultimately up to you to decide whether the cost of an interview coach is worth the potential benefits.
Interviews can be very competitive, especially for highly sought-after jobs or roles in competitive industries, such as those at Big Tech or FAANG companies.
In today's job market, there may be dozens of candidates competing for a single position, all of which may be highly qualified. This ultimately makes it super important for job seekers to stand out and showcase their skills and qualifications.
This can make the interview process difficult and cut-throat.
More than ever, especially in recessionary economic climates, candidates must show their value and suitability for the role.
Is An Interview Coach Worth the Money?
As we mentioned, determining whether an interview coach is worth the investment is a personal decision.
On the one hand, an interview coach can provide unique guidance, practice, and feedback that can prove invaluable for your future interviewing success.
They can help you prepare by giving you precise tips on how to respond and what you can expect.
It's often possible to find interview coaches that have worked at the company you're applying to, making their advice and guidance even more effective.
They can also help you build confidence in your communication and interpersonal skills.
On the other hand, job interview coaching can be expensive, and some people may not afford it.
It may also be difficult to find a reputable coach and it can take lots of time to prepare for an interview.
Ultimately, an interview coach may be worth the money if you are serious about getting the job in a super competitive labor market.
However, if the affordability of the coach is a major concern, you may be better off focusing on preparing on your own.
How Much Do Interview Coaches Cost?
The cost of hiring an interview coach can vary depending on several factors. The coach's experience and expertise, the services they offer, and the duration and format of the coaching sessions all play a role.
Interview coaches can charge anywhere from $100 to $500 per hour for their services.
Some coaches may offer packages that include multiple sessions at a discounted rate (such as ours), while others may offer a la carte services or hourly rates.
Therefore, it is essential that you research and compare the costs of different coaches to find one that fits your budget and needs.
At Exponent, for example, you can hire one of our many expert career coaches for $249 for a 1 hour mock interview session with detailed written feedback.
You can also bundle these coaching sessions for up to 20% in savings.
Sound like something you're interested in? Book a session with an Exponent coach today.
---
Land Your Dream Job With Exponent
Interview coaches at Exponent have a deeply ingrained knowledge of different specializations in various industries. So not only do they stay on top of the industry trends, but they also keep up with the best practices in tech interviews.
Head here if you want to find a coach specific to your skill or job specialization, or here if you wish to look at some nifty tips and strategies.
💬 Review more commonly asked interview questions.
📖 Read through our company-specific interview guides
👯‍♂️ Practice your behavioral and program sense skills with our mock interview practice tool.
👨‍🎓 Take one of our comprehensive interview courses