Are you working to become a Solutions Architect or looking for a new Solutions Architect role?
The role of a solution architect is one of the most impactful IT positions today. As the name suggests, they are responsible for building and executing innovative business solutions for problems facing their companies.
These business problems can be relatively diverse and far-reaching. Therefore, your solution architect resume must demonstrate that your solution architecture skills can solve the problems facing the companies you are applying to.
We know this may feel like a challenging task, especially if you're newer to the role.
But, don't worry!
That's why we drafted this Solution Architect resume guide; to help candidates write their best possible resume to impress all the interviewers it stumbles across.
Table of Contents:
What Is a Solutions Architect?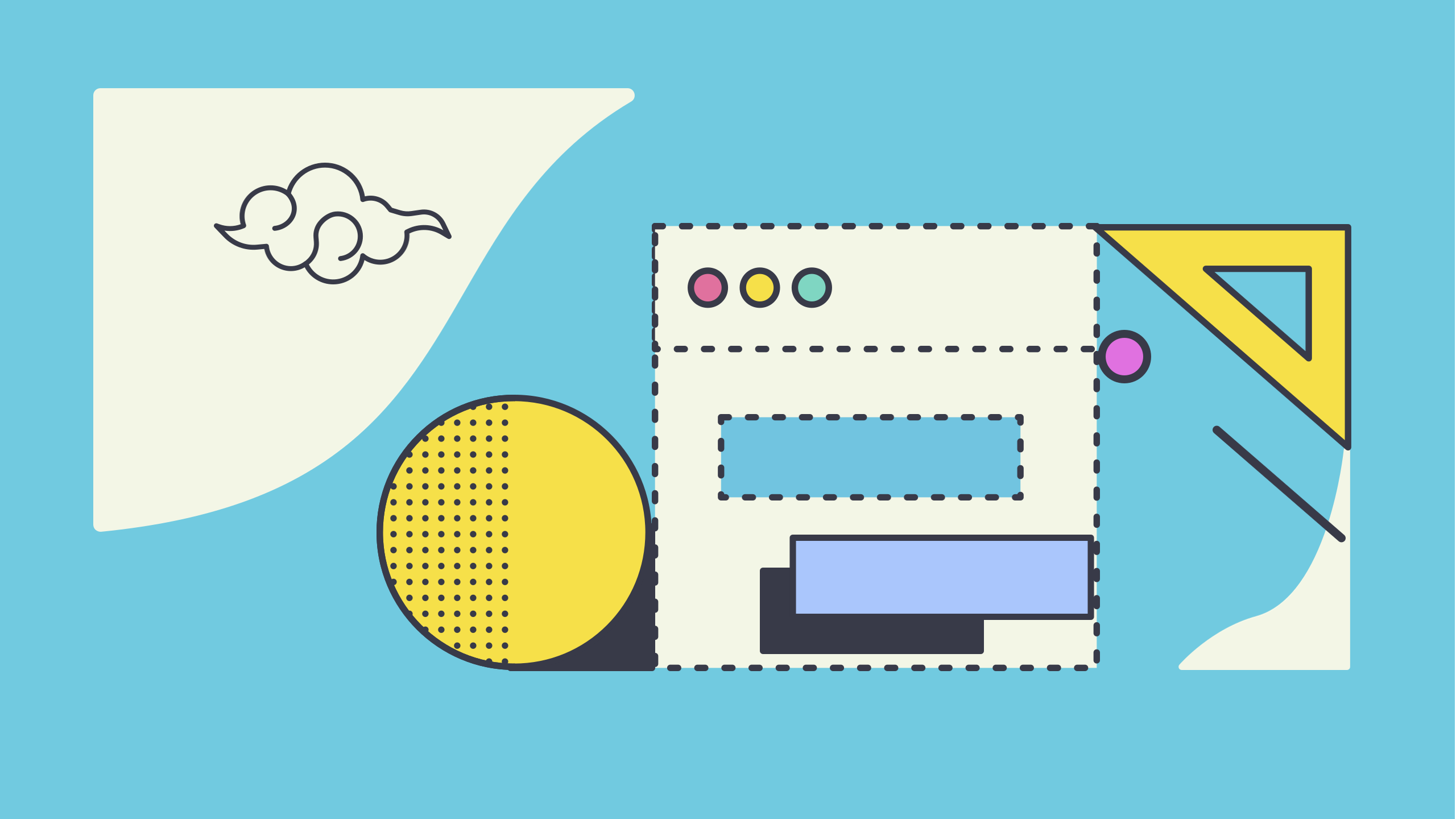 Before we go further, let's briefly recap what a Solution Architect is and how the role is defined.
We spoke to Ilyas Bakouch, a Senior Solutions Architect with experience working at Amazon Web Services, about the duties and responsibilities of a Solution Architect.
Check it out below:
To sum up, a Solution Architect is responsible for:
Acting as a liaison between various stakeholders and the development team, especially in engineering, business, and product teams;
Evaluating the existing environment and analyzing what technologies are available and what software must be developed to provide the best solution for the problem,
Creating an overall strategic technical vision to address pressing business problems,
Monitoring the solutions process from start to finish while keeping stakeholders in the loop.
"In a nutshell, you are solving problems, you are providing solutions, and you accompany the product post-deployment." - Ilyas Bakouch, Senior AWS Solutions Architect
Solutions Architect Resume Example That Got the Job
Here is a solution architect resume sample that actually landed a job offer.
However, don't copy this resume by any means.
It is meant to act as guide as you write your own specific to your experience and skills.
However, if you need help writing your resume, feel free to use a solutions architect resume template or resume builder to speed up the process.
How to Write a Solutions Architect Resume Section by Section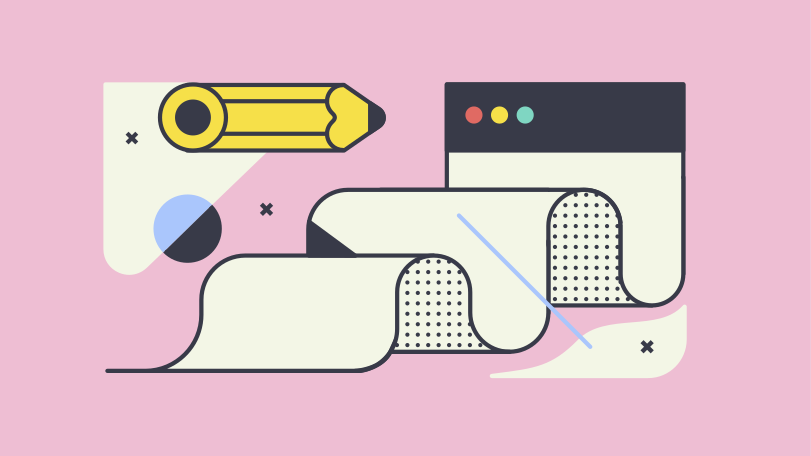 The role of solution architect is one of the most popular and fastest-growing roles in tech. Solutions Architects bridge the gaps between sales, account management, and engineering.
They are expected to demonstrate technical leadership while also building and executing technical solutions.
However, the complexity of the role means that candidates are typically expected to have several years of experience, both as a Solution Architect and in other roles, when they apply.
Complete Amazon (AWS) Solutions Architect Interview Prep Course
Our Amazon AWS solution architect interview course helps you review the most important system design principles and leadership principles to ace your Amazon solution architect interview, with detailed questions and mock interviews.
Start Learning
This is especially true for higher level architects, such as enterprise architects.
So, the experience section of your Solution Architect will be the most critical section by far.
However, that won't be the only section you need to make sure to include.
The necessary sections of the Solutions Architect resume are:
A Resume Header
A Resume Summary or Objective
An Experience Section
A Solution Architect Skills
Solution Architect Certifications
Let's take a closer look at each in more detail:
How To Format a Solution Architect Resume
Before we jump into the section-by-section breakdown of the best Solution Architect resume, we should cover the format.
The contents of your resume may be excellent. Still, if the format is messy, wrong, or confusing, a hiring manager may not even look at it.
After all, recruiters, on average, only look at a resume for 7 seconds.
If the format is all over the place, your Solution Architect resume will end up in the trash.
This means that readability is the name of the game when it comes to formatting your resume.
Keep these things in mind when formatting your Solution Architect resume:
Make sure your contact information, including a phone number, address, links to portfolio, etc., are at the very top of the resume,
Use bolded titles with larger fonts to clearly delineate the sections of your resume (remember, it's all about rapid readability),
Format your resume using the reverse-chronological resume template. Not only is it the standard for most roles, but it also makes for speedy reading by the recruiter,
Don't use a strange or highly decorative font. Fanciness won't impress the recruiters but make your resume more likely to be passed over. Generally, fonts such as Helvetica, Georgia, or Arial are solid choices. Also, be sure that the font size is 11 or 12pts.
It's best to keep your Solutions Architect Resume as a PDF unless explicitly requested otherwise.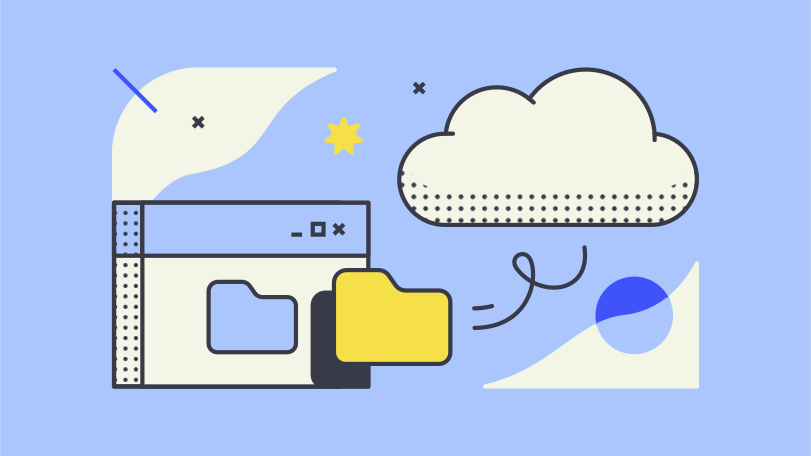 Writing your Solution Architect resume may seem daunting, especially if you're newer to the role.
However, the header of your Solution Architect should be relatively straightforward.
As we mentioned, this should be at the top of your resume and include the following:
Your Name
Needless to say, your resume header must include your name.
It's best to format your name with a slightly larger font to make it easy to see and differentiate from the rest of the information in your header.
When it comes to a Solution Architect resume, it may be a good idea to include a title with your name, mainly if it includes a Solution Architect certification.
For example, Anthony Sample, AWS-Certified Solutions Architect.
Your Address
It's typically common practice to include your address near your name in your resume header.
Portfolio or Website Links
Many successful Solution Architect resumes will have links to a candidate's portfolio or personal website in their header.
If you don't already, we highly recommend that you build a portfolio of some kind that showcases your past work as a Solution Architect for your resume header.
Solutions Architect Resume Summary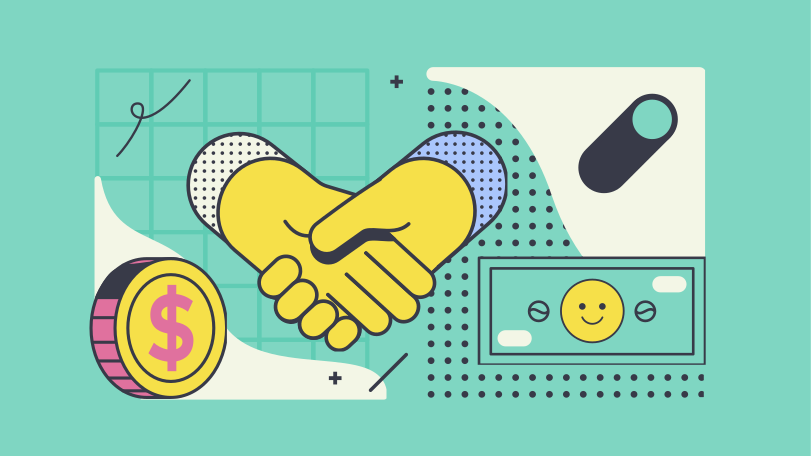 For many roles, experts recommend avoiding a career summary on your resume.
However, the role of Solution Architect typically requires several years of past experience under your belt to even qualify.
So, in this case, the career summary is a relevant and essential section to include in your Solution Architect resume.
Nevertheless, keeping your summary or objective short and sweet is the key.
Nothing more than a small paragraph, at most, that introduces you as a candidate and summarizes your experience as a Solution Architect is all that is necessary.
So long as your Solutions Architect resume summary includes the following, you're in good shape:
How long in years you've been a Solution Architect
What Solutions Architecture Certifications You Have
Your areas of focus or expertise
The Solutions Architect Resume Experience Section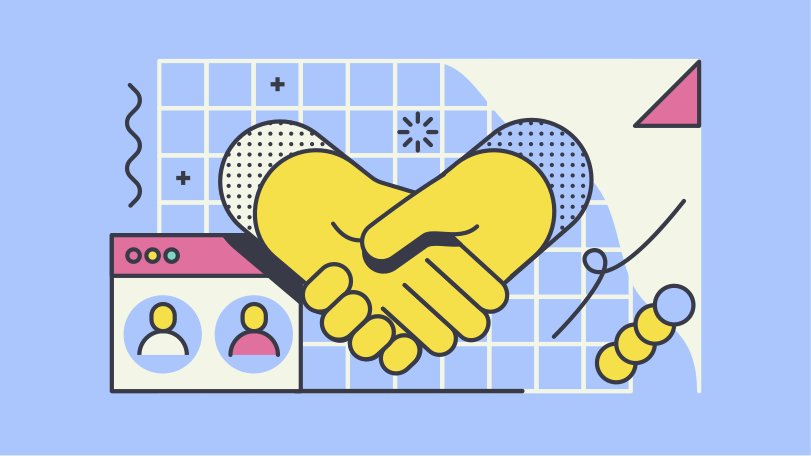 We've come to your Solutions Architect resume's real meat and potatoes.
The experience section.
While this section will be the make or break for your resume, don't sweat it too much.
First and foremost, be sure to use the reverse-chronological order to list your previous positions. This simply means putting your most recent roles first and working backward.
As we mentioned, this makes for the most accessible reading and places the most relevant experiences at the top of the list.
Each listing should include your title, when you worked there, the company's name, and location.
Depending on the length of your experience section, include between 3-6 bullet points outlining the previous roles' job duties and your accomplishments in the role.
Finally, it's pretty standard practice to begin each bullet point with action words.
For example, instead of saying:
"I worked alongside Product Managers, Account Executives, Solution Engineers, and Enterprise Architects"
Start the sentence with an action word like this:
"Collaborated with Product Managers, Account Executives, Solution Engineers, and Enterprise Architects to ensure customer satisfaction with optimal Salesforce solutions"
Like any resume, the most effective experience sections are those that can quantify your achievements in previous roles.
Try to include as many tangible details and metrics of your accomplishments as possible when writing this section of the Solutions Architect resume.
Anything that can quickly demonstrate to a recruiter that you have a proven track record of success in Solutions Architecture will improve your chances.
Not only that, do your best to tailor your experience descriptions directly to aspects of the job description you are applying to.
The Solutions Architect Resume Skills Section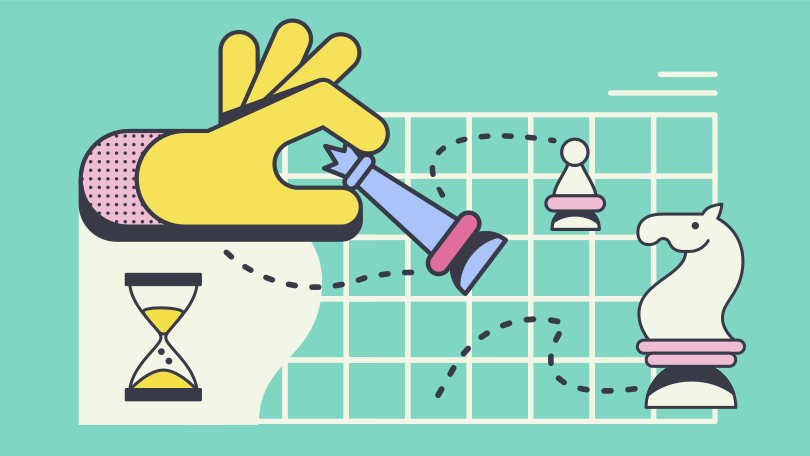 Like the experience section, your skills section is another essential part of the Solutions Architect resume.
This section should also be tailored to the specific requirements listed in the job description as much as possible.
In almost all cases, the job listings will explicitly list the technical and soft skills that are required and preferred of a candidate.
Include as many of these relevant to you in your Solutions Architect resume.
However, do not lie about your skills. If you aren't genuinely proficient in a skill, don't list it.
If a hiring manager asks you about it during your interview and you can't deliver, they'll know you lied. In that case, you can consider your candidacy dead in the water.
Having 5 - 10 relevant skills listed on your resume is best.
The Solution Architecture Certifications Section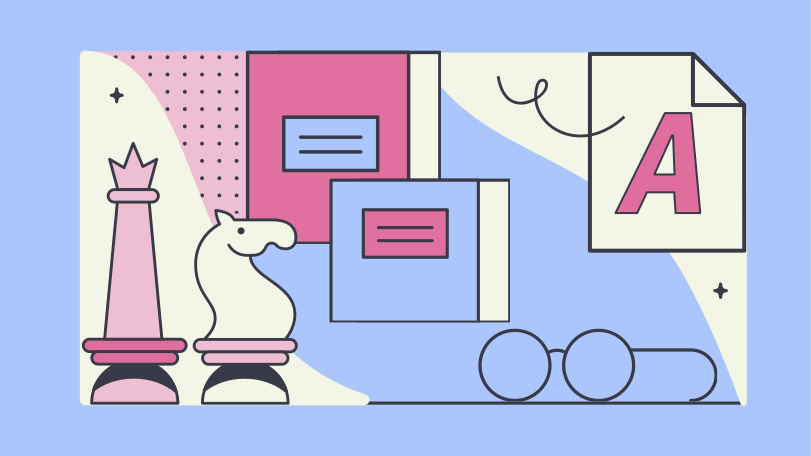 While including certifications on your resume may not be all that important (still helpful) for other roles such as product manager or software engineer, it's a must-have for your Solutions Architect resume.
Solutions Architecture jobs strongly emphasize these certifications for a few reasons.
First, many companies will use one of the major solutions architecture providers, such as AWS, Microsoft Azure, or Salesforce Architect, for their roles.
Most architecture providers provide certifications for their platforms, so hiring managers want to see these on your resume.
For example, imagine a company relies on Microsoft Azure for its Solution Architecture needs. Suppose you don't have the Microsoft Certified Azure SA Expert certification on your resume. In that case, chances are, you won't be hearing from a recruiter after applying.
Don't know which certifications you need to include or should receive for a particular job?
No worries! It's more than likely that the company will include them explicitly in the job descriptions you are applying to.
However, some of the most notable and popularly requested Solutions Architect certifications are:
Amazon Web Services Certified Solution Architect
Microsoft Certified Azure Solutions Architect Expert
Google Professional Cloud Architect
IBM Certified Solution Architect - Cloud Pak for Data
CISSP Information Systems Security Architecture Professional
You can find a more detailed look at some of these certifications in our Cloud Architect article here.
How to Get a Solutions Architect Job After the Resume
If all goes well with your resume, you'll get a phone call asking you to attend a Solutions Architect interview!
While your Solutions Architect resume may have gotten you in the door, you must get to the finish line.
Luckily, there are several things you can do beforehand to improve your chances of acing the interview and receiving an offer.
Take the Exponent Solutions Architect Interview Course
An interview prep course like the Exponent Solutions Architect course can be a great way to look inside how Solutions Architect hiring decisions are ultimately made.
Complete Solutions Architect Interview Prep Course
Our solution architect interview course helps you review the most important system design principles and leadership principles to ace your solution architect interview, with detailed questions and mock interviews.
Unlock all access for $12 / month
Our course was designed with the help of solutions architects from companies such as Amazon, Salesforce, Dropbox, and more to give you all the tools you'll need to ace your solutions architect interview.
This interview prep course will give you an unparalleled inside look into the Solutions Architect Interview and provide you with access to detailed guides on the technical fundamentals you need to succeed.
Review Questions Previously Asked In Solutions Architect Interviews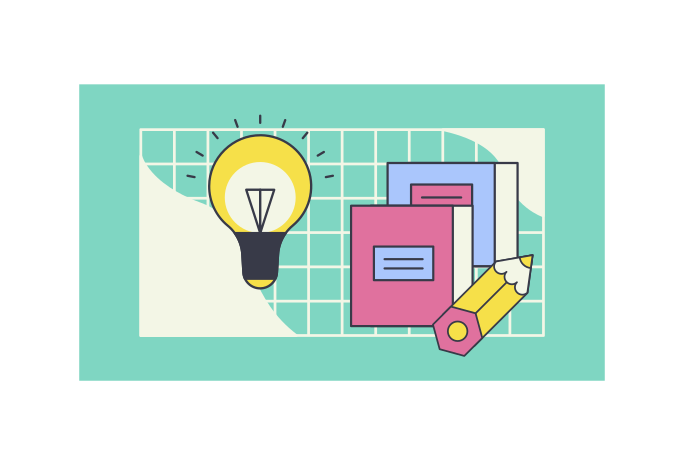 At the end of the day, your Solutions Architect interview will consist of many questions. But, unfortunately, there's no way to precisely predict what you'll be asked come the big day.
However, that doesn't mean you can't prepare.
Reviewing and studying past Solutions Architect interview questions will give you a better idea of what to expect.
Thankfully, we've sourced hundreds of different Solution Architect interview questions from members of the Exponent community for you to review.
💬 Check out our list of the top Solutions Architect interview questions here.
Practice Your Skills With Mock Interviews
There's no way around it: interviewing can be challenging and nerve-wracking, especially for a role like Solutions Architect.
You could be a great candidate, but if you choke or let your nerves get the better of you, your hiring manager may not see that.
However, a great way to make sure that doesn't happen is to practice with some mock interviews beforehand.
With a few mocks under your belt, you can build the confidence you need to sail through any Solutions Architect interview.
👯‍♂️ Be sure to try our peer-to-peer mock interview platform that'll connect you with one of the thousands of Exponent members.
More Resources
If you still want some more resources to help you prep for your upcoming interviews, we wouldn't blame you.
Luckily, there are dozens of other resources on Exponent to help you get ready for your upcoming Solutions Architect interview:
🧗 How to prepare for a Solutions Architect Interview (Questions & Answers)
💬 Get prepared with example interview questions
📖 Read through our company-specific interview guides
👯‍♂️ Practice your behavioral and product sense skills with our interview practice tool.